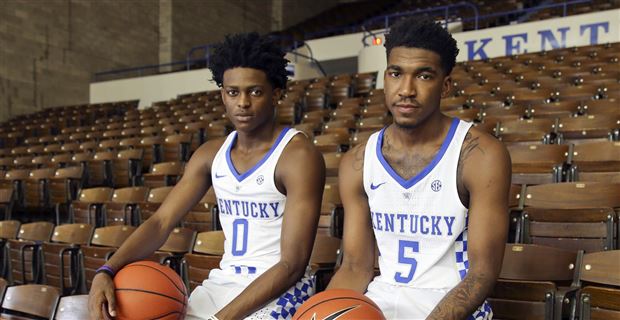 With the draft just around the corner we know that two former Wildcats have received an invite so far. The draft will take place at the Barclays Center in NY on June 22nd.
A list of 10 top prospects has been released by
Draft Express
that included the basketball stars that will very soon be able to say they turned their dream into their reality.
De'Aaron Fox and Malik Monk happened to be two of them. This list will continue to reveal 20 more invited players as the week progresses.
Fox is predicted to be the 4th pick to the Suns.
Monk is predicted to be the 8th pick to the New York Knicks.
(All according to Draft Express.)
Full list below.
De'Aaron Fox

Malik Monk

Lonzo Ball

Jayson Tatum

Jonathan Isaac

Zach Collins

Markelle Fultz

Lauri Markkanen

Dennis Smith Jr.

Josh Jackson